eNews
2 November 2018
Time To Dash
The Age UK Leeds Abbey Dash is the end of year classic that draws 12,000 including some of the fastest runners from around the country. Eilish McColgan is one of those stars ans she's aiming for 3 wins in a row.
Now Is The Time To Commit To Manchester Marathon
The BIGGEST Marathon in the North takes place next April when over 17,000 people attempt the ASICS Greater Manchester Marathon. Known for an incredible atmosphere throughout, the event has the flattest course of any major marathon in the UK.
Continued...
New November Mizuno Shoe Competition
This week we launch our November competition. No messing about - the prize is top Mizuno shoes x 2. You enter, you win, you select the shoe that is right for you, then you hit the road. Good luck!
ENTER ONLINE NOW...
Jingle Bells Toll In Manchester
Sports Tours International's festive fun run, the Jingle Bell Jog, is set to return on Sunday 2 December & entry is open to runners, walkers & joggers plus runners with dogs and buggies.
Continued...
Can The Mujin 5 Answer Your Trail Questions?
if you are a runner who wants to take on the toughest trails you should look at Mizuno's Wave Mujin 5. The most protective & stable running shoe in Mizuno's trail range.
Bling Is The Thing At English half
Entries are no open for the 2019 English Half Marathon. Sign up early and make this top North-West race on of your your big targets next year.
Diabetes In The Long Run
For a runner, being diagnosed with diabetes can seem like the end of the world, but it needn't stop you from achieving your goals whether that's a 5k or an ultra.
From Around The Country
It's scary this week on runABC Midlands. Wolves, zombies & worse! More here...
X-Country is back on the schedule - runABC South finds out more in Kent. More here...
runABC Scotland reports on Callum Hawkins' Japanese plans.. More here...
Special Offers
runABC is offering lots of great discounts on races, apparel and more. Check out our special offers page for discounts on 66fit and runr.
The North of England's Top Race Listing
There are MoRuns in Leeds & Newcastle this weekend & further afield marathons on the French Riviera & in ..... New York!

Choose YOUR next race from our list of races across the North of England & beyond at runABC North online & find your results there on Sunday night.

Register as an organiser here & add your race to our listing.
runABC North on Facebook & Twitter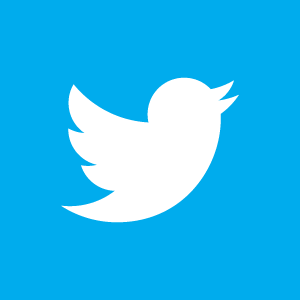 runABC North is active on both Facebook and Twitter. Like and follow us to keep in touch with regular news and event updates.