eNews
28 September 2018
News - Alan Turing Remembered At Manchester Half
Our favourite story this week is Manchester Half Marathon's plans to award the winning club the Turing Trophy. Alan Turing, the father of modern computing, was prosecuted for his homosexuality. Now the man who was also a brilliant marathoner is the perfect association for the race's aim of maximum inclusiveness.
Event of the Week -  Liverpool Landmarks Half Marathon
BTR Liverpool has created a new focus for their top spring race. Renamed the Liverpool Landmarks Half Marathon, the event will now highlight the city's amazing historic & riverside sights & guarantee you the most atmospheric run in the North-West.
Mizuno News -  The Ups & Downs Of Ultra Running
The Comrades is one of the world's great races & probably THE ultra classic. runABC's partner Mizuno is very proud to sponsor this amazing 90k South African challenge.
Continued...
News - The End Of An Era For Trafford 10K
It's all change at one of the country's most popular club races as Dave Norman announces he is stepping aside as organiser of the Trafford 10K.
News - It's Mo v Galen At Chicago Marathon
As head-to-heads go, Mo Farah v Galen Rupp, former training partners under the tutelage of Alberto Salazar, is set to be a classic.
Last Chance To Grab Mizuno Shoes
Our great shoe competition ends on Sunday. Enter, win & select a pair from the Mizuno range that works for you.
Continued...
runTalk - 'When' Not 'If' For Sub 2 Marathon
Surely now it's not of case of 'if', but 'when?' Eliud Kipchoge's incredible world record run in Berlin of 2:01:39 was a giant leap closer to one of sport's seemingly impossible barriers - the sub two-hour marathon.
Offers
runABC is offering lots of great discounts on races, apparel and more. Check out our special offers page for discounts at 66fit.
From Around The Country
runABC Midlands reports from the Meerbrook 15K & a team win for Staffs. More here...
runABC South focuses on the #RunAndTalk campaign ahead of World Mental Health Day. More here...
Top story on runABC Scotland is our report from the 2018 Loch Ness Marathon. More here...
The North of England's Top Race Listing
The re-launched City of Preston 10K and the Redcar Festival are the big running events this weekend.
Choose YOUR next race from our list of races across the North of England & beyond at runABC North online & find all the results there on Sunday night.
Register as an organiser here & add your race to our listing.
 
runABC North on Facebook & Twitter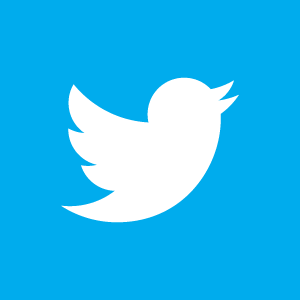 runABC North is active on both Facebook and Twitter. Like and follow us to keep in touch with regular news and event updates.