eNews
6 June 2018
News - Down Down At The Harvel 5
There was unprecedented demand for places in the 2018 Harvel 5 with all 800 places sold within 12 hours of entries going live. The little race with the big atmosphere was promoted with aplomb by Harvel Hash House Harriers amidst the clamour for number swaps and hundreds on the waiting list.
Event Of The Week - Winchester Half
"Excellent event - beautiful course, great facilities (best loos ahead of a run I have ever known), great organisation, lovely atmosphere for runners and watchers. Thanks Winchester!"
Product Of The Week - Sorbothane
Every time your feet strike the ground, harmful shockwaves reverberate through the body. Subjecting your feet to this level of stress can have an adverse effect on the way you move, train or play. The answer? ...
Continued...
News - Beat The Clock At 1 Hour Run
The adidas City Run 1 Hour brings a twist to the normal running race. It's not a 10K nor a 10 mile race although it could be either depending on the individual. The unique challenge is to run as far as you can in one hour.
News - Something To Treasure At Richmond Runfest
Theme chosen; medals revealed; T-shirt designed; entries flying in. The check list is almost complete for another Richmond Runfest on 15-16 September 2018 and if you want to be part of 'London's most exclusive race weekend' you need to act fast.
runTalk - Hug A Race Organiser
Most running blogs come from the perspective of a runner – runABC's runTalk is no exception (writes Chris Broadbent). But for one week only, I have decided to step out of the trainers of my fellow runners and slip into the slightly less sweaty shoes of the race organiser.
Special Offers

runABC is offering great discounts on races, apparel and more. Check out our special offers page for discounts on Winchester Half Marathon, Profeet & 66fit
The Very Best Race Listing
Looking to book your next event? Our race listing page provides a comprehensive list of events in the South of England & beyond. From fun runs to ultras, we've got them all. Check out the results & upcoming events on our race listing page here.
Don't forget you can register as an organiser here & add your race details to our listings.
Keeping In Touch
You receive runABC South weekly eNews as a current subscriber. The only information we hold about you is your name and email address. We never share this information with third parties.

If you want to unsubscribe to runABC South eNews click the link at the bottom of the page of this email. You can view our privacy policy here.
Follow runABC South on Facebook & Twitter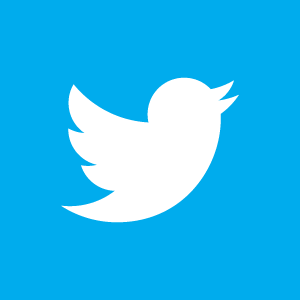 runABC South is active on both Facebook and Twitter. Like and follow us to keep in touch with regular news and event updates.