ENews
December 2013
News - Wirral Half Lives Up To Billing
It looks likely the Wirral Half Marathon will become a permanent and popular fixture in the northern calendar after a successful first outing on Sunday. The event, which included a 10k, drew in a field of almost 2,500 runners with organisers, btr Liverpool, delighted at the turnout.
Read full story here
From Our Sponsor - Get Ready To MoRun
Join a MoRun this November and help support fundraising for Men's Health, in particular prostate and testicular cancer.
MoRuns are a celebration of great runs, community spirit, friendship, fancy dress, and supporting a great cause! So whatever your reason for joining us we can't wait to welcome you to MoRunning 2013.
Find out more here
News - NightRuns Now Up And Running
Specialist retail chain, Up & Running is hosting a new series of training events - NightRuns - created to help runners keep going during the darker months. NightRuns are taking place at a number of locations across the north of England. Runners in Chester, Harrogate, Leeds (Headingley), Huddersfield, Manchester and Wakefield will be able to join led groups who will be following set routes. Head torches are available for loan for runs in urban parks and safe pedestrianised routes.
Read full story here
Runtalk - A Highland Affair
It's hard to imagine a better place for a running holiday (or a holiday with a bit of running!) than the Highlands of Scotland. Beautiful scenery, challenging trails and quiet roads combined with a variety of family-pleasing attractions mean that the Highlands have something for everyone...
Read full story here
Poll - Music At Races, Your Views
The issue of headphones at events continues to be polarising! The responses this month have been coming in thick and fast and reveal that, so far, 48.8% of voters think that there should be a blanket ban on headphones at all races.
35.9% of people have said that if runners can follow some saftey guidelines they should be allowed to wear headphones while 10.6% believe that headphones should be allowed at certain types of races, like marathons.
Let us know what you think about headphones at races over on our polls page!
Competition - Be Safe, Be Seen With Brooks
northernrunningguide.com has teamed up with Brooks to give you the chance to win one of two fantastic high viz. running packages.
Using the principles of biomotion, Brooks have learned that strategically placing contrast fabrics, retroreflective detail and active lighting can heavily increase not just visibility but also recognition.
To find out more, and to enter, visit our competition page. Good luck!
Race Listing
Last weekend's race results are now available online at northernrunningguide.com.
The much anticipated inaugural Yorkshire Marathon takes place on Sunday. 6,100 runners have signed up for the event which starts and finishes at the University of York. The route is flat and fast, highlighting the best of York and the North Yorkshire countryside.
An altogether spookier event takes place in Liverpool on Sunday. Beat the Reaper is a 2-lap 10k course, where 'reapers lurk ready to race you to the finish'. It's not everyday day you get the chance to beat Death!
Check out the results and upcoming events on our race listing page here.
Don't forget that you can also add your race's details to our event listings by signing up here, and good luck to everyone racing over the coming week!
Current Issue - Autumn Edition
The new 96-page autumn issue of NORTHERN RUNNING GUIDE is now available from all our usual outlets.
This edition features a great insight into top food and running bloggers, Veggie Runners, intervals made easy and Apps to get you on the move.
Keep an eye out for the new edition and let us know what you think on Facebook or Twitter!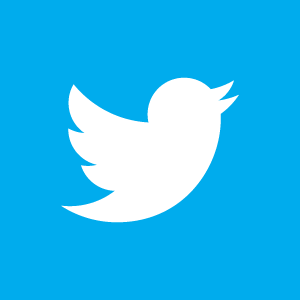 Northern Running Guide eNews