News - Ready Eddie? Izzard Takes On parkrun
Comedian and regular runner, Eddie Izzard, took part in his first parkrun last weekend (17 Aug), completing the 5k course at Central Park, Chelmsford, Essex in an impressive 25min 10sec (faster than the average course time). Eddie was attending as the patron of Join In - a scheme which aims to encourage people to help out at sports clubs and community groups around the UK.
Read full story here
From Our Sponsor - Join MND Scotland On Arthur's Seat
If you're looking for a family-friendly running event, or an informal distance on the way to a 10k, then join Motor Neurone Disease Scotland for their annual 5k Fun Run at Holyrood Park, Edinburgh, on Sunday 15 September at 11am. The route winds around Arthur's Seat, with spectacular views of Edinburgh on the descent.
News - All Go At Glencoe
Billed as the toughest event of its kind in Scotland, this year's Glencoe marathon on 6 October will include a half marathon and a 10k for the first time. Runners at the marathon have a chance to appear on TV as BBC2's monthly sports magazine programme, The Adventure Show, will televise the race.
Read full story here
Runtalk - Why Mo Farah Must Attempt A World Record
Where now should we rank Mo Farah in the history of running? It is a question that has been rumbling through the media and across internet forums since another incredible distance double at last week's World Athletics Championships (writes Chris Broadbent).
Read full story here
Runtalk - The King Of parkrun
With 413 finishes under his belt, Darren Wood has completed more parkruns than anyone else in the world. To put this into perspective, Darren has notched up more runs than the 384,714 others who have taken part in the weekly, 5k event that first began nine years ago.
Read full story here
Competition - Great French Riviera Marathon Prize
Check out our brilliant new competition with a prize of a trip for two to the French Riviera marathon - (flights, accommodation and race entry) courtesy of partners Sports Tours International.
The French Riviera marathon follows a spectacular route from Nice to Cannes along the Mediterranean coast through iconic towns like Antibes and Juan-les-Pins...
To find out more, and to enter, visit our competition page. Good luck!
Poll - What Is the Biggest Hazard When Running?
This month we turn our attention to the perils that runners face on canal paths and pavements everywhere...
So far it seems that what most runners look out for during their run are those Daft Dogs, with 35.8% of you voting them the greatest hazard. Potholed Pavements are second with 20.4% and Dangerous Drivers in third (18.1%).
Let us know what you think about the most hazardous aspect of running over on our polls page!
Race Listings
You can find lots of events and results on our race listings page and organisers can add their race's details to our event listings by signing up here.
Instead of a two halves it's a tale of two islands this weekend with the 2 Islands Half Marathon on North Uist on Saturday. First run in 2011, the race is organised by North Uist Amateur Athletics Club and is rural, flat and point to point. It starts at Berneray Youth Hostel and finishes at the Tigh Dearg Hotel in Lochmaddy.
Sunday sees two 10ks in Paisley and Perth. Around 1,000 participants are expected at the Paisley 10K. The course is noted for being flat and fast, taking competitors through the historic town centre, along Paisley canal and Kilmacolm cycle track. In Perth, organisers will be celebrating the event's 30th anniversary by using as much of the original route from 1983 as possible with the race starting and finishing on the North Inch. The largely scenic route heads up the riverside before returning back on the grass behind North Muirton then onto the Inch again and a sprint to the finish.
Good luck to everyone racing this weekend, and remember you can check our race listings for your results!
New Issue - Autumn Edition
The new 96-page autumn issue of SCOTTISH RUNNING GUIDE is now available at all our usual outlets!
You can read about the running lives of two veggie runners, our autumn race listing, the lowdown on running apps and an in-depth look at interval training.
Make sure you get your copy and let us know what you think on Facebook!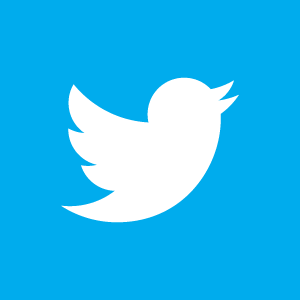 Scottish Running Guide eNews Sponsored By