News - Kirkland Hoping For Third Time Lochy
David Kirkland will be hoping to avoid an unwanted hat-trick when he competes in Baxters Loch Ness Marathon on Sunday (29 September). The English athlete, who runs for Alnwick Harriers, will be making his third appearance in the Highland race, having finished second in his last two attempts. Kirkland is now determined to take the top spot on the podium.
Read full story here
From Our Sponsor - BraveRunner
Raise your Standard running against the opposition at the world's first Contra-circumnavigation Trail Run...
Ensure your inflatable pikes and claymores are ready and are twinned with ridiculous and impractical fancy dress (and a head torch) as you race from dusk into night over 15.13km of great trails and historical battlefield locations.
Find out more here
News - Olympian Targetting World Record For Daughter
Arizona-based Scottish endurance athlete Andrew Lemoncello will attempt to break the world treadmill half marathon record next month in a cause close to his heart. The Olympic runner's daughter Isla was born in June with Down Syndrome.
Read full story here
Runtalk - London Must Reunite Three Kings
Phew! I don't know about you, but that Great North Run left me breathless. Half marathons do that to a man, but I didn't even take part in this one. Watching the race on TV was enough. What a race it was at the front end as three kings collided...
Read full story here
Competition - Be Safe, Be Seen With Brooks
scottishrunningguide.com has teamed up with Brooks to give you the chance to win one of two fantastic high viz. running packages.
Using the principles of biomotion, Brooks have learned that strategically placing contrast fabrics, retroreflective detail and active lighting can heavily increase not just visibility but also recognition...
To find out more, and to enter, visit our competition page. Good luck!
Poll - How Do You Aid Recovery After A Run?
In our September poll we're looking to find out what are your keystone aids to recovering after a run?
So far, results are mixed with 26.7% saying that a foam roller/massage is the way to go. However 26% say that you should have a well balanced meal after, and 19.1% say that a post-run well balanced meal is ideal.
Let us know what you do to help you recover our polls page!
Race Listings
You can find lots of events and results on our race listings page and organisers can add their race details to our event listings by signing up here.
Close to 10,000 people will take on the monster challenge (ahem) of competing at the Loch Ness Marathon Running Festival on Sunday. Voted as one of the world's most scenic races, the marathon takes participants along the south-eastern shores of Loch Ness, across the River Ness, and into the centre of Inverness. Highlights include a pre-race pasta party, a festival on race day with pipes & drums, live ceilidh music, kids activities and renowned Highland hospitality.
Also on Sunday, there is the Linlithgow 10K. The undulating race starts in Linlithgow High Street and finishes in the historic Linlithgow Palace Peel area. Organisers warn that it's 'quite challenging' and that 'it is advisable to study the route plan and if possible familiarise yourself with the terrain'.
Good luck to everyone racing this weekend, and remember you can check our race listings for your results!
Current Issue - Autumn Edition
The new 96-page autumn issue of SCOTTISH RUNNING GUIDE is now available at all our usual outlets!
You can read about the running lives of two veggie runners, our autumn race listing, the lowdown on running apps and an in-depth look at interval training.
Make sure you get your copy and let us know what you think on Facebook!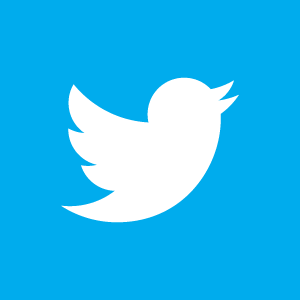 Scottish Running Guide eNews