ENews
December 2013
News - Paralympian Victorious At York 10K
Almost 5,000 participants completed yesterday's York 10K in what turned out to be the event's biggest turnout in its five year history. In an intriguing contest, Paralympian Wondiye Fikre Indeulbu, victorious at the Newton Aycliffe 10K in June, secured another top place finish in an impressive time of 31:14.
Read full story here
From Our Sponsor - Join Team CLIC Sargent
Help us support children and young people with cancer.
We would like to invite you to join our team by running the Chester Marathon on 6 October 2013. Voted the UKs best marathon in 2012 it has been known as a destination marathon suitable for a speedy time!
Find out more here
News - Scots And English To Do Battle
Scottish and English runners are set to emulate their ancestors as they 'do battle' at the world's first contra-circumnavigation trail race in Etal, Northumberland on 12 October. The BraveRunner 15K event is being hosted by Durty Events to commemorate the Battle of Flodden in 1513.
Read full story here
News - Greater Manchester Marathon Open For 2014
Entries for the 2014 Greater Manchester Marathon, organised for Sunday 6 April, are now open. The event, which returned in 2012 after a decade long absence, has established itself as one of the most popular marathons in the UK with a race capacity of 10,000.
Read full story here
Runtalk - Time to Buddy Up
People who don't run often think of us as solitary creatures, pounding out the miles with only headphones for company. True, there's nothing for clearing your head after a bad day like a long run on your own, but running with a buddy can help you get much, much more than fitness from the miles you put in.
Read full story here
Competition - Great French Riviera Marathon Prize
Check out our brilliant new competition with a prize of a trip for two to the French Riviera marathon - (flights, accommodation and race entry) courtesy of partners Sports Tours International.
To find out more, and to enter, visit our competition page. Good luck!
New Poll - What Is the Biggest Hazard When Running?
Last month's poll finished up with the majority of voters saying that running with a dog was something they either would like to try or love doing already.
This month we turn our attention to the perils that runners face on canal paths and pavements everywhere...
Do you always keep a close eye of the crazy dogs who try to join in your run? Do you fear the revving of a dangerous driver overtaking you too close? Or are you simply ver cautious of going out into Britain's extreme weather to battle through rain, hail and shine, all in one run?
Let us know what you think about the most hazardous aspect of running over on our polls page!
Race Listing
Last weekend's race results are now available online at northernrunningguide.com.
There's nothing quite like running by water and two of the biggest races this weekend give participants the chance to do just that. The Isle of Man marathon on Sunday is billed as 'one of the friendliest and most scenic events on the running calendar'. Runners can enjoy the great views of the island, experience a warm Manx welcome, and tuck into the famous post-race buffet.
Also on Sunday, the Northumberland Coast marathon is a hard but rewarding race. An off-road/trail race, it features three sections of beach and includes two National Nature Reserves. This weekend also sees the 4th UK Backwards Run in Manchester where Garret Doherty will be looking to win his 3rd title at the unusual event.
Check out the results and upcoming events on our race listing page here.
Don't forget that you can also add your race's details to our event listings by signing up here, and good luck to everyone racing over the coming week!
Current Issue - Summer Edition
The 96-page summer issue of NORTHERN RUNNING GUIDE is now available from all our usual outlets.
This issue features an exclusive interview with the man who founded the Spartan Races. Read a preview here
You can also expect a running route in Durham, summer race listing and and an in depth look at running in North Yorkshire and Humberside.
Keep an eye out for the new edition and let us know what you think on Facebook or Twitter!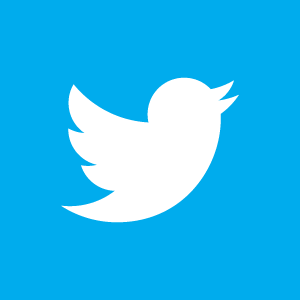 Sponsored By