ENews
December 2013
News - In The Nick Of Time At Bournemouth
One race was not enough for super-fit Nick Hitchings who completed all FOUR adult races at this weekend's inaugural Bournemouth Marathon Festival (Saturday 5 October and Sunday 6 October) running a total of 48 miles. The 44-year-old, who lives in Malvern, ran the half marathon yesterday then raced back to join the crowds in the nick of time and run the full marathon.
Read full story here
From Our Sponsor - Run The Rome Marathon For Sense
With marathon fever now hitting the running world, why not try something a little further afield and run the Rome Marathon?
Sense are very excited to have charity places in this event and have some fantastic hotel packages on offer. All funds raised will go towards supporting deafblind children and adults across the UK, offering specialist services and enabling them to be as independent as possible.
Find out more here
Poll - Music At Races, Your Views
This month we want to find out more about your views on running with headphones at races.
So far, responses have been mixed. 45.1% of voters said that all headphones should be banned at all races, however 31.7% feel that if runners agree to follow certain guidelines, they should be allowed to wear headphones. A further 14.6% think that at certain types of races, like marathons, allowances should be made for headphones.
Let us know what you think about headphones at races over on our polls page!
News - Pace The Key For Perfect Race
Human Race, the leading UK events company has launched the Human Race Pace Series, which starts with the Garmin Kingston Run Challenge on 13 October. The aim of the series is to help runners of all abilities to get back to basics and learn how to properly pace their running events.
Read full story here
Runtalk - We Have Never Had It So Good
Does it get any better than this? Running has never been in better health in this country. And don't let any curmudgeons tell you otherwise.
Last weekend was the perfect example as Glasgow, Cardiff, Bournemouth and London served up hugely memorable events for over 60,000 runners, their families and friends and thousands more spectators.
Read full story here
Competition - Be Safe, Be Seen With Brooks
southernrunningguide.com has teamed up with Brooks to give you the chance to win one of two fantastic high viz. running packages.
Using the principles of biomotion, Brooks have learned that strategically placing contrast fabrics, retroreflective detail and active lighting can heavily increase not just visibility but also recognition...
To find out more, and to enter, visit our competition page. Good luck!
Race Listings
Last weekend's race results are now available online at southernrunningguide.com. Check out the results and upcoming events on our race listing page.
Around 4000 runners will race through the flat streets of Peterborough for the Perkins Great Eastern Run on Sunday, with thousands of spectators expected to cheer them on along the course.
The 31st Henley Half Marathon and 10K also takes place on Sunday. The half marathon course follows a scenic route through Henley, over the famous bridge, and along the Thames Valley.
Don't forget that you can also add your race's details to our event listings by signing up. Good luck to everyone racing over the coming week!
Current Issue - Autumn Edition
The new 96-page aumtumn issue of SOUTHERN RUNNING GUIDE is now available at all our usual outlets!
This edition features a great insight into top food and running bloggers, Veggie Runners, intervals made easy and Apps to get you on the move.
Make sure you get your copy and let us know what you think on Facebook!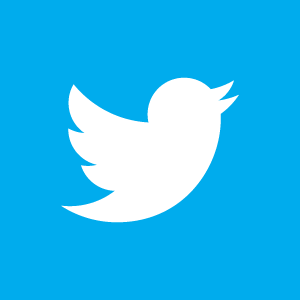 Southern Running Guide eNews