eNews
11 July 2018
News - Kilian The Name On Everyone's Lips
Kilian seems to be the name on everyone's lips this week. Kylian Mbappé is thrilling the world in Russia while Kilian Jornet thrilled the fell running world in the Lake District last weekend.
Event Of The Week - Chelmsford Marathon
Runners from across the UK will be heading to Essex on Sunday 21 October to take part in the fifth Chelmsford Marathon. This popular sporting event raises thousands of pounds for The J's Hospice charity.
Charity Of The Week - Acorns Children's Hospice
A charity which cares for children & their families has free places in the Great Birmingham Run. Acorns Children's Hospice is calling on runners to join Team Acorns & help raise funds towards their care for children with life limiting & life threatening conditions.
Continued…
News - Hot & Cold At Birmingham Black Country Half
Saturday's (7 July) hot Birmingham Black Country Half Marathon saw an altruistic display from a group of ice maidens & their chilled offerings were warmly received. These ladies prevented runners from overheating thanks to the ice & watermelon which they handed out at mile 11.
Feature - Enjoy The Fruits Of Your Labour
Not only does fruit look and taste good, especially during the balmy weather we are experiencing, it also does you good because basic ingredients pack a powerful punch of vital electrolytes and can help keep your motor running smoothly.
Continued...
runTalk - Magic Miles
Magic Radio DJ Tom Price has dreams of being a 'Lego-treader'. Intrigued? Read on...
From Around The Country
Top story on runABC Scotland is news that Commonwealth marathon medallist Robbie Simpson continues to impress. More here...
runABC South's highlights the Isle of Wight's Round The Island ultra. More here...
While at runABC North, we report on Mohammed Abu-Rezeq's amazing run of 7 We Love Manchester 10K wins. More here...
Special Offers
runABC is offering lots of great discounts on races, apparel and more. Check out our special offers page for discounts on Spartan Race, English Half Marathon and 66fit.
 
The Midlands' Top Race Listing
This weekend sees Spartans encamp in Leicestershire and possibly the best named race in the UK - the Timberhonger 10K - taking place.
Choose YOUR next race from hundreds of events showing on Midlands race listing.

Race organisers can register here & add race details to the listing.
runABC Midlands On Facebook & Twitter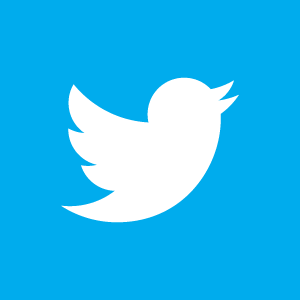 runABC Midlands is active on both Facebook & Twitter. Like & follow us to keep in touch with regular news & event updates.