eNews
15 August 2018
News - Virtual Race Celebrates NHS 70th Birthday
One of our most popular recent stories was the launch of the official NHS70 Virtual Run which celebrates the 70th anniversary of the NHS.
Event Of The Week - Mencap Run Sutton Park
#TeamMencap is inviting Midlands runners to a big day out in Sutton Park on Saturday 13 October. Take on a 5k or 10k run for only £10!
Charity Of The Week - Acorns
A tenacious 30-year-old will be heading back to his home city to help raise funds for a charity that offered vital care and support throughout his childhood.
News - Run For The RAF At The Shawbury 10K
Runners everywhere are invited to celebrate the 100th birthday of the RAF at Shawbury Airfield. Scramble over to Shrewsbury on Sunday 9 September for the RAF Shawbury 10K.
News - Endurance Delegates To Join Walsall parkrun
Walsall Arboretum parkrun can expect an influx of delegates this Saturday (18 August) from the Running with Wolves Launch Day where a running 'ice breaker' will set them up for the day.
Continued...
Brand Partner - Mizuno Wave Ultima 10
This week we focus on Mizuno's Wave Ultima 10 - designed for medium to long-distance runners looking for a comfortable, cushioned shoe, versatile & suitable for all kinds of neutral runners.
runTalk - Time For Athletics To Join Tech Revolution
Chris Broadbent isn't pulling his punches: "I still can't help but think that in championships athletics, the sport still falls well short of its potential as a viewing spectacle."
From Around The Country
Top runABC Scotland story is Stuart Amory's amazing run from Surbiton to Aberdeen. More here...
runABC South reports on an exuberant London Pride Run 10K. More here...
While at runABC North, we report on three students who ran a marathon that passed every Greggs in Newcastle. More here...
Special Offers
runABC is offering lots of great discounts on races, apparel and more. Check out our special offers page for discounts on English Half Marathon and 66fit.
 
The Midlands' Top Race Listing
This weekend's races include top half marathons at Leek and Erewash and the Wye Valley 10 Miler.
Choose YOUR next race from hundreds of events showing on Midlands race listing.

Race organisers can register here & add race details to the listing.
runABC Midlands On Facebook & Twitter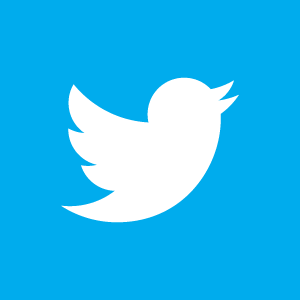 runABC Midlands is active on both Facebook & Twitter. Like & follow us to keep in touch with regular news & event updates.